Breast Cancer Awareness Month
Wednesday, 12 October 2022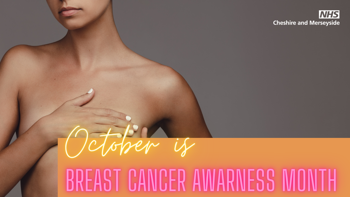 October is breast cancer awareness month. One person is diagnosed every 10 minutes.
Remember that most cases of breast cancer are diagnosed in women aged 50+, but it can happen at any age – which is why it's important to check your breasts regularly for any unusual changes and contact your GP if you find any unusual lumps.
Find out more about breast cancer and how to spot the signs below.