Cheshire and Merseyside Know Your Numbers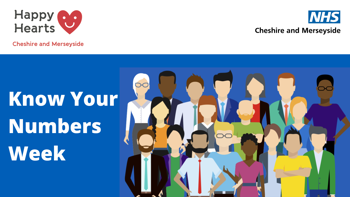 It has never been more important to know your blood pressure numbers. High blood pressure causes half of all heart attacks and strokes.
Residents in Cheshire and Merseyside are being encouraged to check their blood pressure on a regular basis. Free blood pressure checks are also offered by GPs, pharmacies, some workplaces, some gyms and health clubs.
Across Cheshire & Merseyside around 650,000 people are thought to have high blood pressure, a leading cause of heart disease and stroke. Of these around 260,000 people (40%) don't yet know they are affected and at risk. 
Around 66,000 people have an irregular heartbeat (atrial fibrillation), a condition which, if untreated, can lead to stroke.
Around 52,000 people had a stroke or mini-stroke (TIA) in 2016/17.