Consensus on the Primary and Secondary Care Interface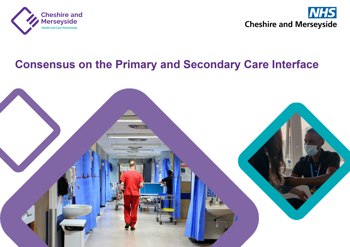 Cheshire and Merseyside has launched a new 'consensus' document to help colleagues develop easier care pathways between primary and secondary care.
Containing a set of clinically led principles, the guide helps with the creation of aligned care pathways which focus on good quality, patient-centred, communication.
The core purpose of the publication is to ensure we (the System) optimise access to the right care, for our patients, giving them the very best outcomes.
To enable this, the consensus sets out a number of guiding principles for everyone to commit to when interacting with colleagues - to keep the patient at the centre of our decision making.