Digital pilot aims to reduce patient waiting times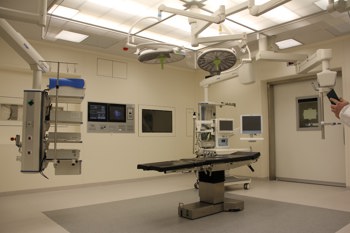 The NHS recovery plan aims to ensure that no patient waits more than 52 weeks for elective care (planned procedures) by March 2025.
As a critical step in meeting that target, Cheshire & Merseyside hospitals have already made great progress in clearing the backlog of people waiting 78 weeks and longer.  That said, our Integrated Care System still has more to do, to reduce the number of people waiting longer than a year for their care.
Having well-managed waiting lists is an essential aspect of delivering efficient healthcare services. Managing and maintaining waiting lists is a challenge for our already stretched hospitals, especially when having to manually validate these lists.
NHS Cheshire and Merseyside has been successful in securing funding to help streamline the management of hospital waiting lists as part of a national 'technical validation' programme.
Our involvement in this programme will include the piloting of a digital solution - 'Healthcare Communications' - to enable our Trusts to reduce and better manage their waiting lists.
By using a digital solution, our hospitals will be supported to speed up the validation process - and streamline their waiting lists. This will ensure that hospital resources and patient care is clinically prioritised in a way that reduces duplication and waste.
Patients will be contacted by SMS message with a request to complete an electronic questionnaire to confirm that they still require their appointment, if they are willing to be treated by another hospital (where access to more timely or appropriate care is available), or if they would like to be removed from the waiting list (if they no longer require treatment).
Initially, this approach will be piloted by Liverpool Women's Hospital, Mid-Cheshire Hospitals, The Countess of Chester Hospital, and Wirral University Teaching Hospitals. The pilot will run from April to June 2023 and will gather and review outcomes to inform the further expansion of the programme.
Anticipated benefits include:
improved patient experience and outcomes
better prioritisation of patients
smaller and more streamlined waiting lists
fewer people experiencing long waits for their care
quicker and more appropriate treatment in alternative settings
improved use of hospital capacity.