Living Well bus supporting COVID-19 vaccination programme
Tuesday, 27 September 2022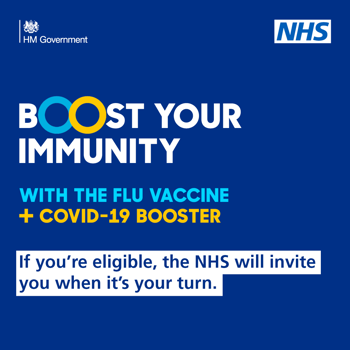 The Autumn COVID-19 booster programme is underway now. For those eligible, you will have been or will be contacted in the coming weeks to invite you to get your vaccine.
To support the vaccination programme across Cheshire and Merseyside, Cheshire and Wirral Partnership NHS Foundation Trust is operating a Living Well bus - travelling to the heart of communities to ensure people can access COVID-19 vaccines, physical health checks alongside referrals to improving access to psychological therapies.
For a list of dates and times for the roving drop in service please visit https://www.cwp.nhs.uk/our-services/vaccination-programme
During the autumn period the Living Well Service will primarily provide COVID-19 boosters, as well as 'evergreen' first or second doses within specifically targeted communities on a drop-in basis.
On occasion, where demand is high, the vaccination service will take priority. We thank you for your patience whilst autumn vaccines are being administered.