More patients to benefit from major NHS surgical capacity boost
Wednesday, 8 February 2023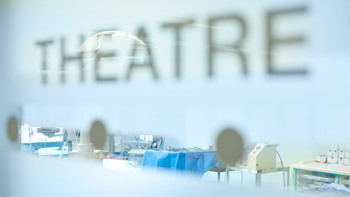 Hundreds of thousands more patients will benefit from NHS treatment by next year thanks to dozens of new surgical spaces, the NHS announced today.
As part of the biggest and most ambitious catch-up plan in NHS history, an estimated 780,000 additional surgeries and outpatient appointments will be provided at 37 new surgical hubs, 10 expanded existing hubs and 81 new theatres dedicated to elective care.  For people across the North West this will mean 92,275 additional appointments a year by 2024-25 across 19 schemes.
It comes on the one year anniversary of the Elective Recovery Plan – since then, staff have virtually eliminated two-year waits for care while December saw the backlog go down for the first time since the beginning of the pandemic.
Surgical hubs are separated from emergency services in hospitals meaning tests and operations can continue in one place, largely unaffected by increased pressure in other parts of the hospital, such as covid and flu.
The Targeted Investment Fund (TIF) will provide almost 600 new beds (584) specifically for elective care, dozens of elective theatres which will deliver state-of-the-art treatment and nearly 90 more critical care beds across the country (87).
Elective care was delivered for 70,000 more patients in November compared to the same period pre-pandemic, meaning the waiting list dropped by almost 30,000 compared to the month before.
The North West Director for Performance and Delivery, Andrew Crawshaw said: "In my position as part of the regional team for NHS England I can see across the North West and all the work that's being done by our NHS teams, and it is inspirational.  There is no doubt that we've still got some challenges, however, I know NHS teams are doing all they can to make sure people are treated as quickly as possible.
One of the biggest surgical hub projects in the country is the Cheshire and Merseyside Surgical Centre at Clatterbridge, the first phase of which opened in November. Two brand new modular theatres are now up and running, following £10.6 million of funding from NHS England. The second phase will open later this year with two more theatres after NHS England allocated further funding of £14.95 million. This brings the total funding for both phases to £25 million. So far the Centre has treated over 400 people in a range of procedures such as joint replacement, hernia repairs and carpal tunnel surgery. It is hoped that the Centre will treat 6,000 people a year after phase two is completed.
Janelle Holmes, Chief Executive of Wirral University Teaching Hospital, said: "The centre is already making a difference to patients' lives and it is fantastic that we have treated over 400 people in the first three months of opening. We are now working hard to complete the second phase which will enable us to treat even more patients who require surgery from across Cheshire and Merseyside. The aim is to reduce the number of patients waiting for treatment following the COVID-19 pandemic and ensure elective services continue to run without being impacted by non elective / emergency hospital demand. This is a great example of collaboration within Cheshire and Merseyside with partner organisations to ensure patients across the region benefit as much as possible from this facility."
Latest figures for the North West for November show that 294,000 diagnostic tests were carried out for the month, which is 12% more than the start of last year in January; there were 307,000 first appointment appointments in total, which is 14% more; and 84,000 people had treatment as outpatients, which is 20% more.