NHS boost to GP workforce ahead of winter
Tuesday, 29 November 2022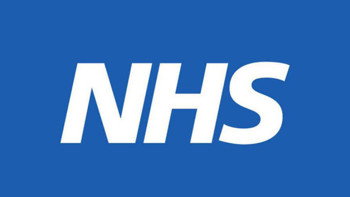 Thousands more staff are working in new roles in General Practice, so family doctors' time can be freed up to see even more patients.
Since 2020, more than 2,000 clinical and non-clinical roles have been recruited to practices in the region to offer more support in dealing with patients clinical and care needs and to support GPs in delivering true holistic care.  This figure is expected to rise over the next financial year.   
Local areas are now able to recruit to roles such as Clinical Pharmacists, Social Prescribing Link workers, Mental Health Practitioners, Physiotherapists and paramedics.  
Like other parts of the NHS, General Practice is experiencing record demand, with the latest figures available showing that almost three and a half million routine appointments were offered across the North West for the month of September compared with just over three million in September 2019.
Wirral GP Dr Paula Cowan, Medical Director for Primary Care at NHS England – North West said, "Over the last few years the General Practice workforce has grown significantly, with patients able to get specialist support from mental health nurses, physiotherapist and pharmacist at their local family doctors. ."
"If you have a problem with your knee or back for example, a physiotherapist is the expert in their field.  Patients are far more likely to get the treatment and care they need more quickly by seeing a physio rather than a GP.  Having a practice team with multiple skills means that as GPs we have more free time to see the patients that have a more urgent need, whilst also helping and supporting continuity of care."
This is part of a package of NHS measures to help prepare for winter but also to make general practice more sustainable in the long term.
Dr Michael Gregory, GP and Medical Director at NHS England – North West, said: "Giving patients timely and convenient access to GPs and primary care is vital, especially during winter, which is why we have introduced the additional roles, giving GPs more flexibility to create teams that best meet the needs of their local population.
"NHS staff have worked incredibly hard to deliver record numbers of appointments in general practice, with data showing we are seeing more people now than we did before the pandemic."
The NHS is transforming the General Practice workforce to meet rising demand, with studies showing that more than a quarter of appointments could be carried out by other professionals, replaced by self-care, or were not needed at all.
Rachel Thirlwall-Frith is the Assistant Practice Manager at North Shore Surgery, Blackpool and the Primary Care Network Manager at Blackpool North Primary Care Network.  Rachel appears in the latest health campaign from the NHS, which looks to highlight the different roles now available in general practice. 
Rachel said "I've worked in general practice for over 10 years and in that time, it has changed and developed a lot.  At Blackpool North PCN, we have established a really proactive team of clinical and non-clinical staff who support our whole community. 
"Our team includes two first contact physiotherapists, a clinical pharmacist and pharmacist technician who support our GPs and ensure patients are on the correct medication for their needs.  Our paramedic supports with urgent home visits and can help to keep our patients well in their own homes."
Mikayla Nelson is a Mental Health Occupational Therapy Care Coordinator at North Liverpool Primary Care Network, supporting the 17 practices that form the network.  The Mental Health Occupational Therapy team provide an assessment and intervention service that supports identified patients who have challenges with daily activities due to their mental health condition that may affect their independence.
Mikayla said: "Patients can be referred to our service by anyone in our PCN, we then meet with the patient and support them with their needs and hopefully make their life a little easier.  I work with our Occupational Therapist and Wellbeing Coach to support and keep everything running as smoothly as possible."
"Our team offers vital support to patients but also to the PCN more widely, freeing up resources in other areas."