NHS Cheshire and Merseyside Blog
Wednesday, 7 September 2022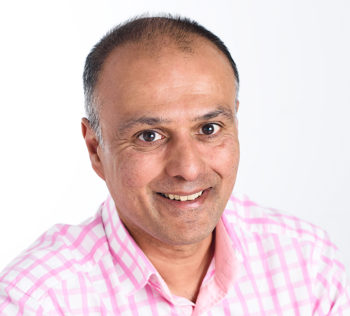 Although we are just two months into the life of NHS Cheshire and Merseyside, I'm really proud of the progress we have already made. That said, there's always something of a 'start of a new term' feeling about September, with a number of key priorities firmly at the top of the agenda.
Following a period of intensive planning, the next phase of Cheshire and Merseyside's COVID-19 vaccination programme is due to start this month. COVID-19 has sadly not gone away and our determination to protect the people of Cheshire and Merseyside from its threat remains undimmed – with particular focus on our frontline health and care staff and most vulnerable.
At the same time, our focus on supporting more people who are currently on waiting lists to receive the care they need as soon as possible remains a key priority in the coming weeks and months. Please find a number of examples of local innovations to help achieve this via the link below.
Last month, I chaired NHS Cheshire and Merseyside's second Board meeting. We are rotating the location of our monthly Board meetings around Cheshire and Merseyside's nine Places and were delighted to receive a true St Helens welcome on August 4th.
I look forward to our next Board meeting - in Sefton on September 29th – when, once again, the meeting will be live streamed via Youtube and immediately followed by a lively health and care marketplace to showcase the work of Place partners. Find out more about how you can get involved here
Looking ahead, plans to acknowledge and celebrate the NHS being awarded the George Cross with our staff are at an advanced stage. The George Cross quite rightly recognises all of our incredible NHS staff, past and present - including everyone who has contributed to the work of the NHS over the last seven decades.
Raj Jain - Chair