NHS Cheshire and Merseyside gets shortlisted as a finalist for the HSJ Partnership Awards 2023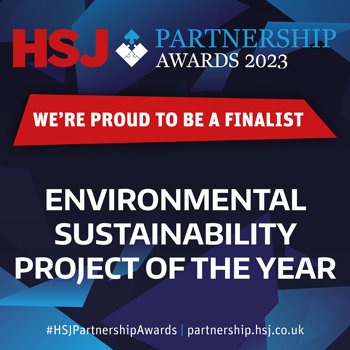 NHS Cheshire and Merseyside are delighted to announce that two of our projects have been shortlisted at the HSJ Partnership Awards 2023, recognising their outstanding dedication to improving healthcare and effective collaboration with the NHS.
The "Collaborative and Community Focused Approach to Sustainability" project has been shortlisted in the Environmental Sustainability Project of the Year category, and the "Giving People a Voice – Involving Employees and Local Communities in Determining their own Futures" project has been shortlisted in the Most Impactful Project Addressing Health Inequalities category. Both projects were undertaken with our partners, Cheshire East Council and Wellbeing Enterprises CIC.
The national healthcare sector has faced innumerable pressures over the past 12 months – yet the standard and overriding positivity of the partnerships this year highlight the enduring dedication to improving patient outcomes.
Being shortlisted for two HSJ Partnership Awards has given our Sustainability Team confidence in these worthwhile projects, has ensured that these lifesaving strategies are nationally recognised, and the team's effort and relentless work is acknowledged.
The HSJ Partnership Awards recognise and honour the most effective partnerships, innovative projects and collaborations in the UK health system. The prestigious award programme, now in its sixth year, is not just a celebration of success stories but also a platform to shape the future of our new integrated health and care system.
The judging panel comprised a diverse range of highly regarded figures across the NHS and wider healthcare sector. To be shortlisted as a finalist for these awards, despite tough competition from a pool of brilliant applications, is a mark of real achievement for NHS Cheshire and Merseyside, Wellbeing Enterprises CIC and Cheshire East Council.