Patient and public voice partners required for Cheshire and Merseyside Respiratory Clinical Network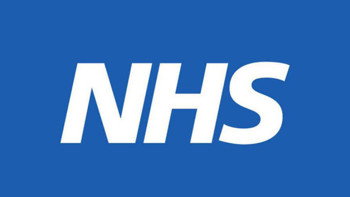 The Cheshire and Merseyside Respiratory Clinical Network Programme wish to recruit two patient and public voice (PPV) partner level 4 roles. Both posts will initially be Fixed Term for one year.
Are you committed to reducing health inequalities across Cheshire and Merseyside to ensure that all citizens have an opportunity to access the Respiratory Programme?
Can you work in partnership across organisational boundaries?
Can you represent and be a voice for those also living with a lung condition?
The ambition of the Cheshire & Merseyside Respiratory Clinical Network Programme is that the needs and aspirations of people living with a lung condition (and their carers) are heard and able to influence the Respiratory Programme's policy considerations at Board level.
Over an initial one-year period, the role of the Respiratory PPV partner will be to support change in the programme using the lived experience of yourself, other people and communities with the condition.
This is an exciting opportunity which could appeal to a wide range of people from various backgrounds, work and life experience. All PPV representatives will be provided with induction and training support during their tenure.
As a PPV partner you will:
Engage with networks across respiratory services to help inform the Respiratory Programme.
Ensure that the Respiratory Programme considers and prioritises equalities and health inequalities, health inclusion and patient experience.
Champion the diversity of the views of different communities and reflections of their experiences.
Champion and advocate for increasing the public's awareness of the programme's outcomes and achievements.
Review and comment on agreed documentation prepared by and/or for the Programme.
Prepare well and participate at agreed meetings and other events to be able to provide informed input.
Comply with the Confidentiality agreement, Declaration of interest, Statement of Values and Code of Conduct, respecting the confidential nature of some discussions through debate and discussions on the outcomes and recommendations of the work.
As a PPV Partner, people recruited to level 4 roles can claim an involvement fee for their participation.
For more information, please download the application pack.  If you have any questions about these roles, please email helen.carroll3@nhs.net. 
Closing date to submit your application is 11.59pm on 11 December 2022.