Report on Liverpool hospital services review to be presented to NHS Cheshire and Merseyside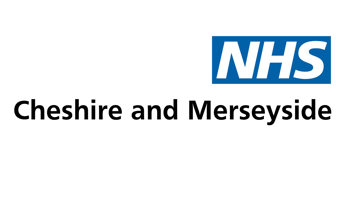 NHS Cheshire and Merseyside Integrated Care Board (ICB) will next week receive a report into the Liverpool Clinical Services Review.
The review was set up in spring 2022 to consider opportunities for greater collaboration between Liverpool's hospitals to further improve services and health outcomes for people.
Compared to other areas, Liverpool has a high number of acute and specialist provider Trusts, which provide outstanding care and already work collaboratively - and this means we have great foundation to work from in terms of future opportunities.
The review was overseen by the One Liverpool Partnership Board, which is made up of key partners within the Liverpool health and care system, including the NHS, local authority and voluntary sector.
It has identified 12 opportunities for greater collaboration, which are set out in the full report (available via NHS Cheshire and Merseyside's January 2023 Board papers). Some of these are already being implemented through the One Liverpool strategy, the city's joined up plan for the local health and care system, and through wider Cheshire and Merseyside programmes of work.
Of the 12 opportunities, the One Liverpool Partnership Board has identified three priorities which it believes should be taken forward immediately because they offer clear opportunities or present the greatest risk. These are:
Solving the clinical sustainability challenges affecting women's health in Liverpool
Improving outcomes and access to emergency care, making optimal use of existing co-adjacencies at the Aintree, Broadgreen and Royal Liverpool Hospital sites
Significant opportunities to achieve economies of scale in corporate services
If the recommendations are approved, this would mean:
A reset of the Future Generations Programme, currently led by Liverpool Women's NHS Foundation Trust. Under the recommendations, NHS Cheshire and Merseyside would lead a piece of work to identify a solution to the long-standing issues affecting women's health services in the city. Making this a system-wide priority would reflect the fact that solutions will need to involve wider partners, not just Liverpool Women's as a single organisation.
In order to take forward the priority around emergency care, joint ways of working would be created at Aintree, Broadgreen and Royal Liverpool sites, allowing the separate organisations based on each site to deliver the best and most effective care, without being held back by organisational boundaries. To take this site-based approach forward, three joint committees would be established, made up of:
Liverpool Heart and Chest Hospital and Liverpool University Hospitals for the Broadgreen site
Liverpool University Hospitals and The Walton Centre for the Aintree site
Clatterbridge Cancer Centre and Liverpool University Hospitals for the Royal Liverpool site
Discussions with Cheshire and Merseyside Acute and Specialist Trusts (CMAST is a provider collaborative – a group of NHS trusts which work together to benefit their population) to bring together recommendations from the review with Cheshire and Mersey-wide priorities for realising economies of scale in corporate services.
In a joint statement to mark the publication of the report, the Chief Executives of Liverpool's seven NHS trusts said: "As NHS organisations we all strive to deliver the very best care for our patients, but it's through collaboration that we will make the biggest impact in improving outcomes.
"Closer collaboration also means we can create the right conditions for recruiting and retaining a highly-skilled workforce, with the benefits that this brings for both our staff and the wider population we serve."
Louise Shepherd CBE, Alder Hey Children's NHS Foundation Trust
Dr Liz Bishop, Clatterbridge Cancer Centre NHS Foundation Trust
Jane Tomkinson OBE, Liverpool Heart and Chest NHS Foundation Trust
James Sumner, Liverpool University Hospitals Foundation Trust
Kathryn Thomson, Liverpool Women's NHS Foundation Trust
Joe Rafferty CBE, Mersey Care NHS Foundation Trust
Jan Ross, The Walton Centre NHS Foundation Trust
Graham Urwin, Chief Executive of NHS Cheshire and Merseyside, said: "NHS organisations and our wider health and care partners are working together to ensure that our services meet the needs of those who depend on them, while being fit to meet future demands.
"It's important to stress that while the review recommendations set out routes for addressing key challenges and opportunities within the local health and care system, none of them are a specific proposal for service change. This is about setting a clear direction for how we need to move forward and providing a framework for doing this in collaboration."
Pending NHS Cheshire and Merseyside's approval of the review recommendations, and agreement with trust boards, any proposals for service change that emerge from the work will be subject to further engagement or consultation with staff, stakeholders and the public, as required.