Triple recognition for Cheshire and Merseyside Integrated Care System's Digital Programme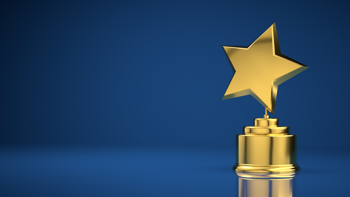 Cheshire and Merseyside's Integrated Care System's Digital Programme has been shortlisted for three prestigious national awards.
Locally-led projects have been shortlisted in the 'Towards Net Zero' and 'Using Data to Connect Services' categories of this year's Health Service Journal (HSJ) Awards, while a third project has been shortlisted for this year's Innovate Awards – in the 'Enabling Safer Systems of Care Through Innovation' category.
All three awards recognise the Digital Programme team's commitment to using digital technology and data, and working collaboratively, to help improve health and care services across Cheshire and Merseyside.
Prof Rowan Pritchard-Jones, Medical Director for NHS Cheshire and Merseyside, said: "I'd like to extend my warmest congratulations to the Digital Programme team and the partners with whom they work. Being shortlisted for such prestigious awards recognises their collaborative efforts and dedication to using digital technology and data to support our workforce and drive the best health care outcomes for our population.
"It also highlights a commitment to sharing our learning to help drive digital transformation across the NHS. Our demonstration of turning health intelligence into action is something of which the team are justly proud."
'Towards Net Zero Award' category (HSJ Awards)
Our Greener FootPRINT project introduced Lexmark's Smart Managed Print Services at the following four NHS Trusts to help reduce paper output, printing costs and cartridge use – thereby supporting the greener NHS agenda and reducing their carbon footprint:
Alder Hey Children's Hospital NHS Foundation Trust

Bridgewater Community Healthcare NHS Foundation Trust

Liverpool University Hospitals NHS Foundation Trust

Liverpool Women's Hospital NHS Foundation Trust
With the project supporting the adoption of a paper-lite approach to printing and improving security, that's fit for the future, and can be scaled up further to tackle climate change.
'Using Data to Connect Services' category (HSJ Awards)
We worked in partnership with the University of Liverpool and One Liverpool to develop a civic blueprint to capture learning from the implementation of the UK's first Civic Data Cooperative and the rapid deployment of a population health management system called 'CIPHA' (Combined Intelligence for Population Health Action), which supported Cheshire and Merseyside's response to the COVID-19 pandemic.
As well as insights gained from our System-P Programme, which links population health management data with care workflow information, to highlight opportunities for prevention and precise targeting of services, which has helped to drive the region's COVID-19 recovery work. The collective learning from which, will help to support other ICSs to close the gap between data and action for better health and care.
'Enabling Safer Systems of Care Through Innovation' category (Innovate Awards)
Utilising learning from the local rollout of a national programme called 'BP@Home', the Integrated Care System worked with NHS Midlands and Lancashire Commissioning Support Unit (MLCSU), to develop a blueprint aimed at supporting improvements in primary care settings.
The blueprint summarises the approach taken in Cheshire and Merseyside to distribute over 20,000 blood pressure monitors to patients diagnosed with uncontrolled high blood pressure (hypertension) across accelerator sites in Liverpool, Cheshire, and Wirral.
In addition to further learning captured via collaboration with primary care teams, digital providers, procurement and the Innovation Agency NWC (the Academic Health Science Network for the North West Coast) to support this work.
With the blueprint being made available to other integrated care systems, to replicate and tailor this approach to suit their own local needs and requirements, in order to help reduce the number of deaths caused by heart attacks and strokes across the country.