Warrington

Warrington has a population of 209,397 people. This graphic uses statistics from Public Health England to show how many people in Warrington would have certain health conditions if it was a village of just 100 people.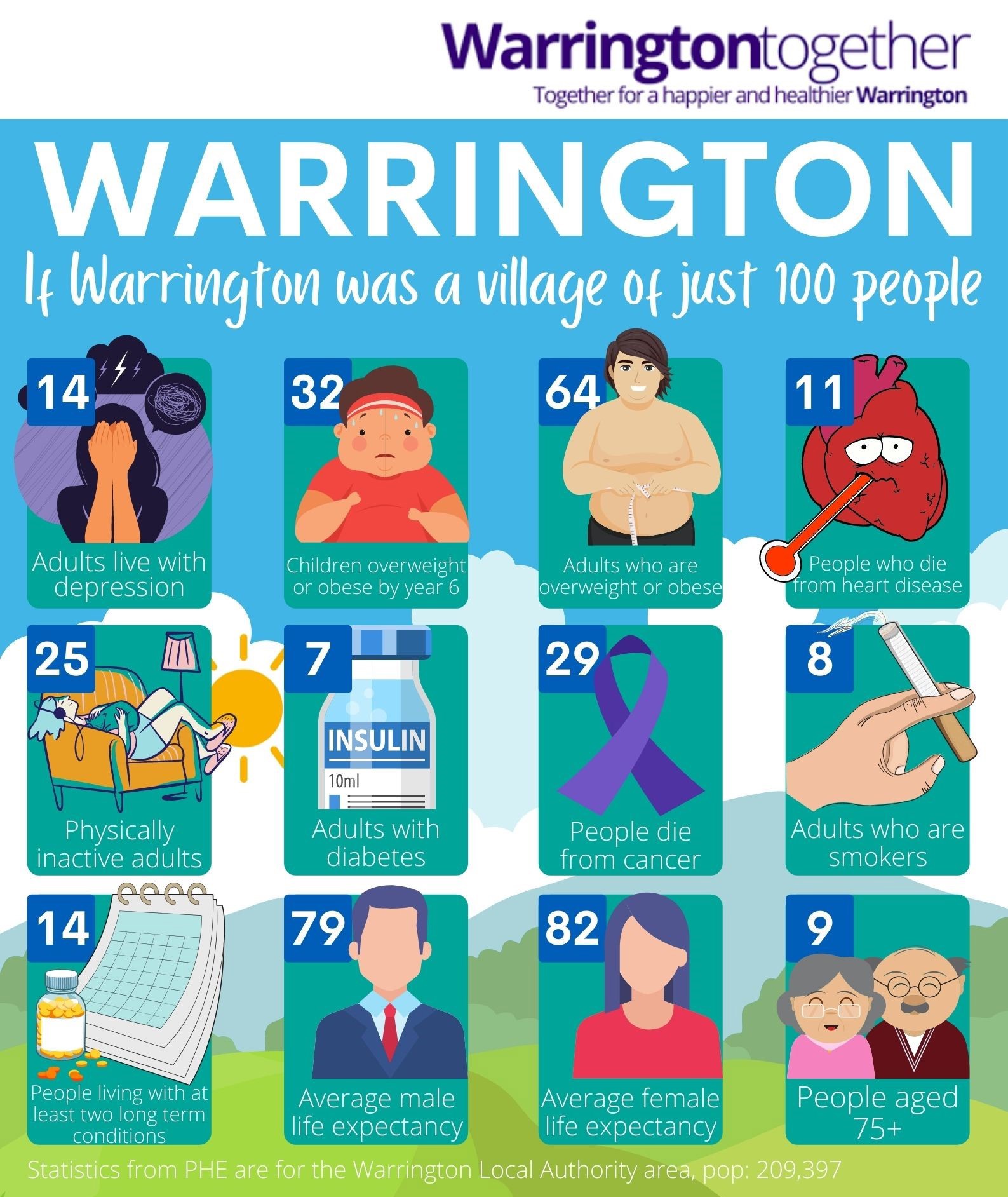 Information:
Key priorities
Mental Health

Living Well

Food Poverty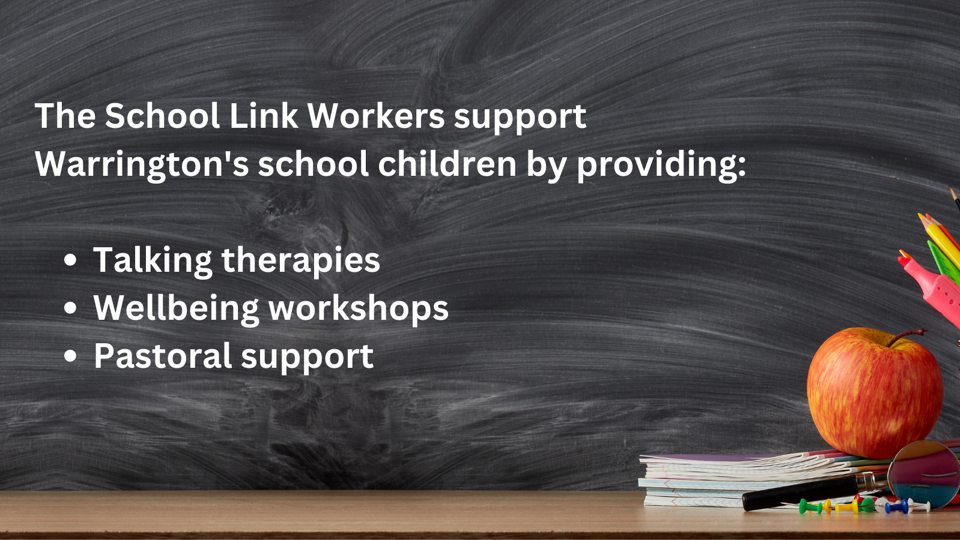 Latest News: Schools Link Mental Health Team
Mersey Care NHS Foundation Trust is supporting a new service to improve children and young people's emotional and mental health across all schools in Warrington. 
The Schools Link Mental Health Team is hosted by Culcheth High School and the team work directly with children, young people and families, offering therapeutic engagement, and evidence-based informed approaches.
The NHS in Warrington is working with Health Integration Partners (HIP) and local partners to launch a thorough review of health services in Burtonwood.